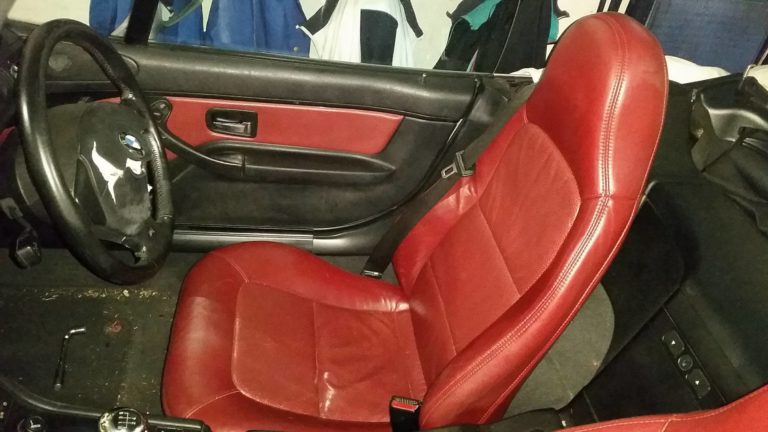 Hello to all. Here is my BMW-Z3 for which I restored and repaired the foam and leather of a griotte seat thanks to Acrobond industrial glue and to the precious advices of Comptoir du Cabriolet that I thank again.
VÉRONIQUE B.
Background on the z3
The BMW Z3 is a roadster that was released in 1995 and was known for its appearance in Golden Eye before its release. It was known for its very good handling and road holding. Its power, however, disappointed many motorists. They said it was boring to drive. Disappointing, and its only choice of weak engine was not well liked. In 1997, to fix that, the 1.9L 4 cylinder 138 horsepower engine was joined by a more powerful 2.8L 6 cylinder 189 horsepower engine. But even so, it was said that neither engine had the power to fully exploit the car. Not as fun as a roadster should be. It was only a roadster since its release in September 1995 but in January 1998 BMW decided to release the Z3 Coupe, produced with the 6 cylinder engine only. Its atypical shape earned it the nickname "clown shoe".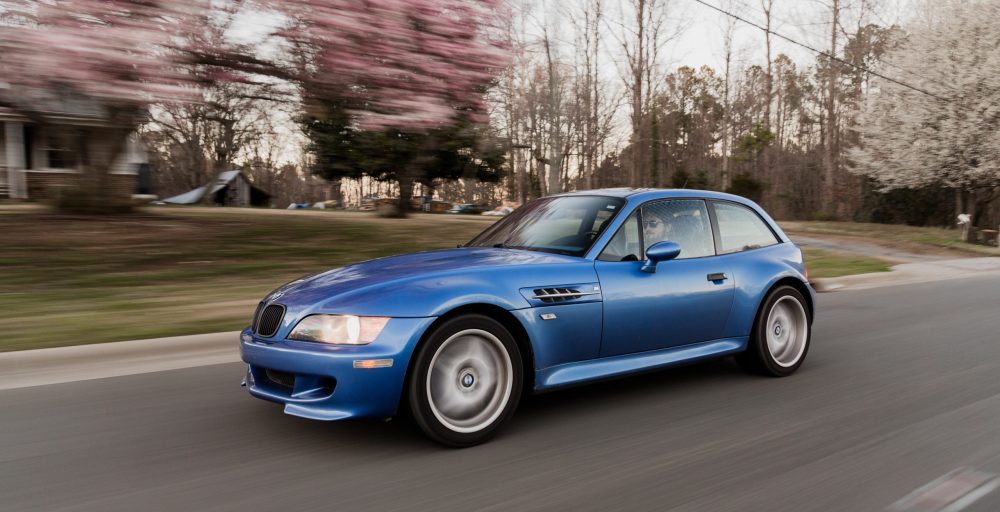 the arrival on the z3 m
In 1997, BMW's racing/sport branch, Motorsport, announced a Z3 Coupe M. With some aesthetic changes but above all a high performance edition of the Coupe which was sorely lacking. It was upgraded to a 3.2 L engine with 6 cylinders and 329 hp. During its 5 years of production the Z3 Roadster M will have been produced in 15,322 units.
There was also a Z3 M Coupe but sales were slow. The coupe did not generate much interest with only 1,112 cars produced.
What do you think of this convertible?
Leave your opinion in the comments and don't hesitate to share your pictures with us here and get a discount voucher from our partner